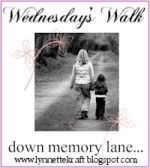 how do I remember
the days strolling by
covered in a mist
of forgotten time -
golden light,
or cold touches of dark

snatches of feeling
summoned by a scent
a sight familiar
as if I have seen it
before, somewhere
hidden in my mind

the blacks and whites
have faded now
even shades of grey
have become less
recognisable, instead
the world is multicoloured

crimson, cerise,
aquamarine streak
through my memory
each representing
a thought, a feeling
a certain moment

closing my eyes
to feel the sunshine
recognising the warmth
on my skin, as I
acknowledge the memories
of a hundred rays

I understand
what summer smells like,
where winter leads me,
where spring lifts me,
where autumn encases me
in memories of fallen leaves

for I have seen them before –
triggers, reminders
of what has been and what
has been remembered…
and I wonder at those things
I have forgotten.



A slightly unorthodox entry, I know. I hope it still counts :)
________________________________________________
I am also participating in: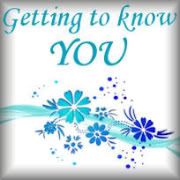 over at Lynette's!